Gneiss Goods, LLC
Greater San Antonio Area RV Inspections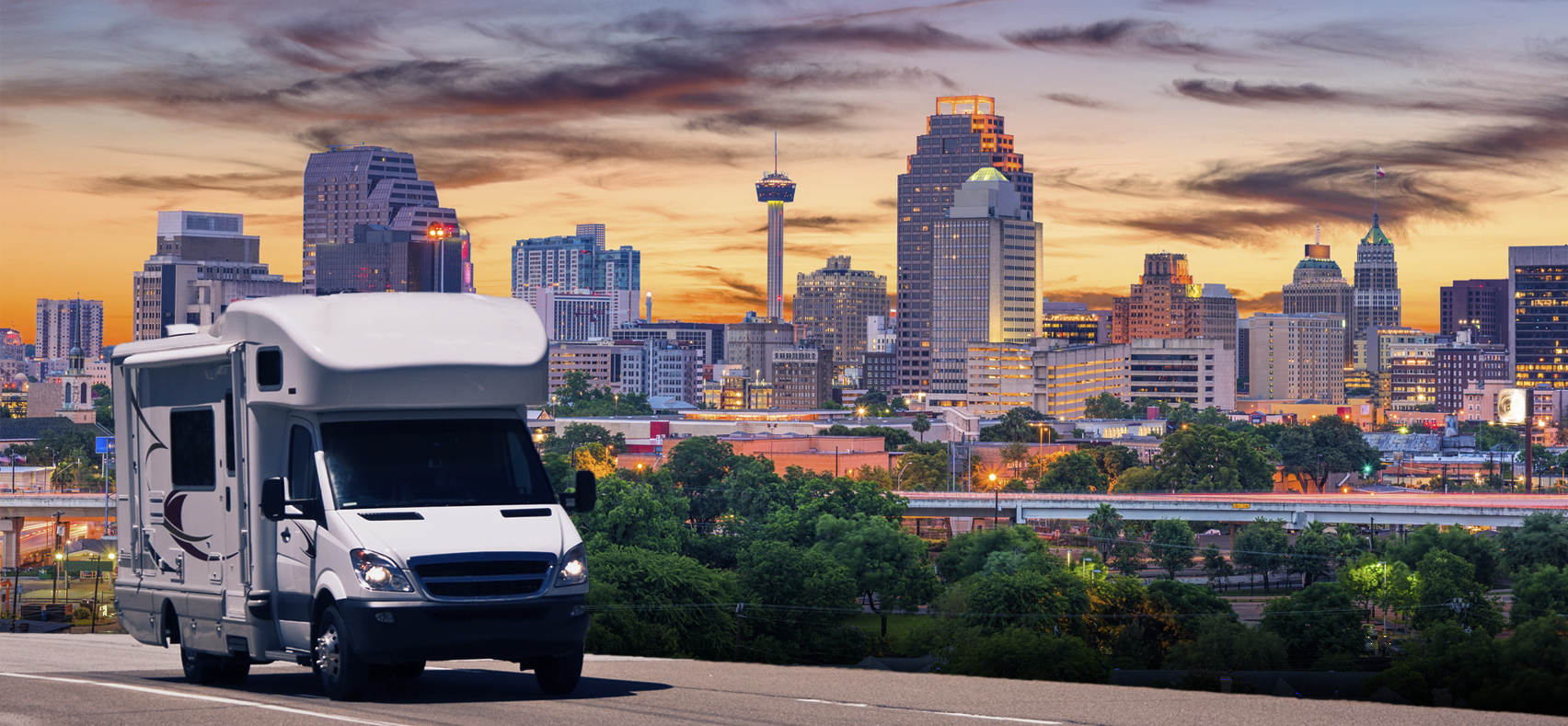 Gneiss Goods, LLC
Greater San Antonio Area RV Inspections
We Find Out if Your RV has Nice Goods
Transparency is Key
Our top goal is finding out everything we can about the RV you are buying, or selling.   We believe in being transparent in all our business dealings, we show up on-time, every time. We'll research your future vehicle as much as possible to help ensure that you get a comprehensive inspection report. Gneiss Goods is the easy choice when you'd like a rock-solid company that will always answer your calls, emails, and texts.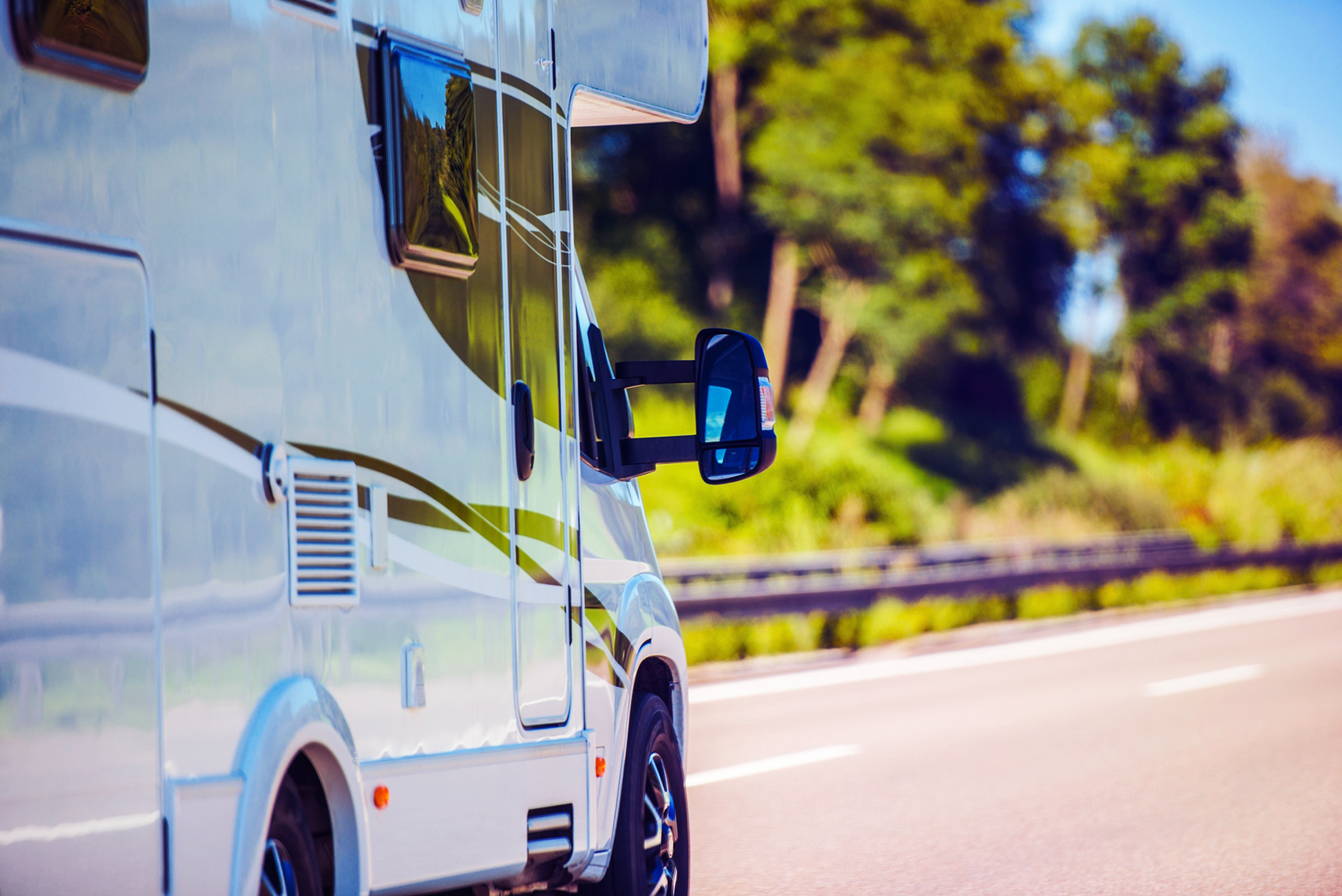 Gneiss Goods Service Menu
Our background is in hospitality, which allows us to fully understand how important it is to offer multiple services. Therefore, whether you're having an RV inspected or getting a fluid analysis, we can help! We're a member of the Better Business Bureau in good standing, so you can rest assured that we provide a thorough inspection.
Pre-Listing/Seller's Inspection
Buyer's RV Inspection
Re-Inspection
Fluid Analysis (Oil, Coolant, & Transmission)
Fluid Analysis (Generator Oil & Coolant)
RV Delivery
Speed Up the Process with Create Request List™
HomeGauge's Create Request List™ comes with every RV inspection! This online program allows you to pull items directly from your inspection report and create your repair addendum with just a few easy clicks.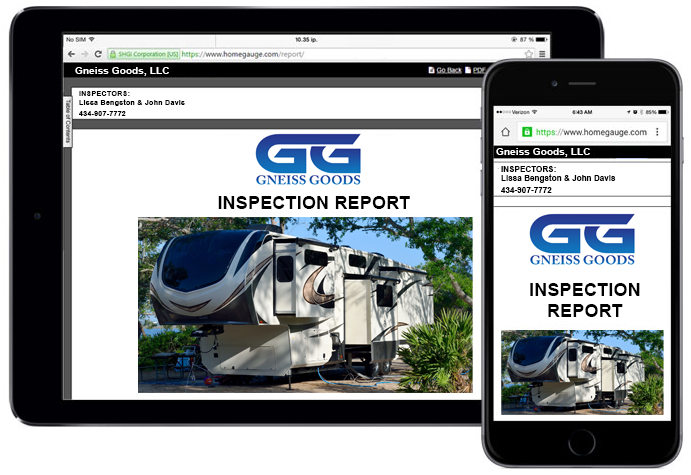 We're Always Here for You
If you want to get your future RV inspected quickly, be sure to call our team. We'll respond as fast as possible and will get you set up for the right service. Our customer service-oriented business makes everything easy for you. When it comes to RVs, Gneiss Goods is definitely the nice choice to make! Or, as we're fond of saying, don't take us for "granite!"
Weekend appointments available.
Online payments accepted.
Receive your RV inspection report back within 24 hours of returning to our office.
Have an inspection question? Give us a call!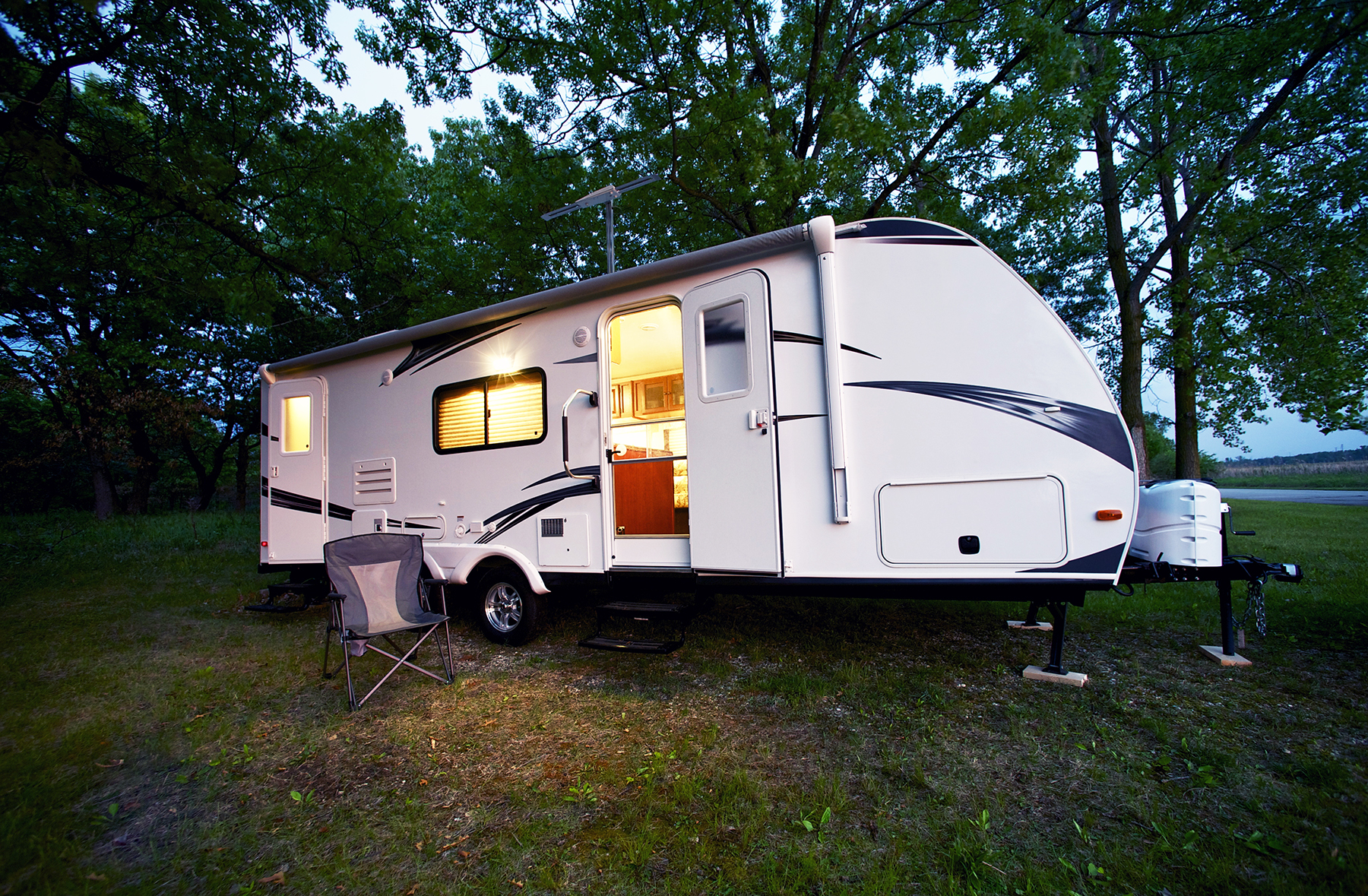 Our Service Area
Gneiss Goods is proud to inspect RVs anywhere in San Antonio. We also will travel up to 600 miles from San Antonio in any direction. Travel fees may be necessary, depending on your exact location.